Registrations have closed.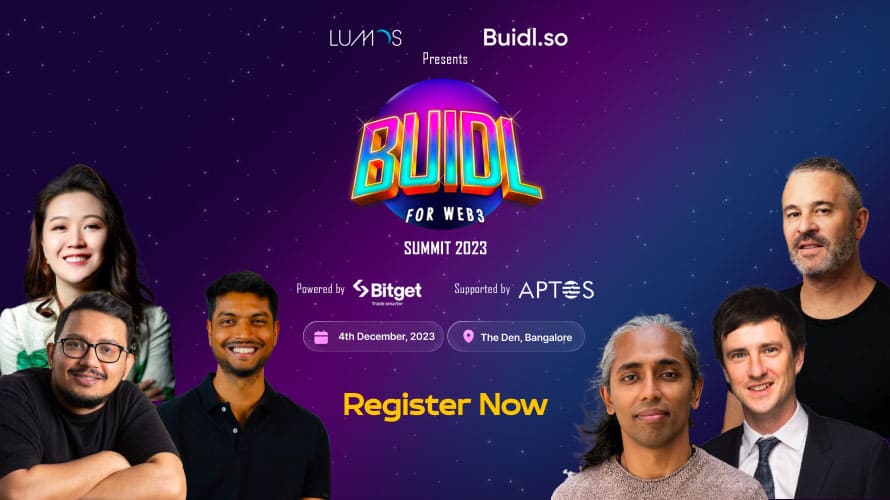 Event Type
Event date
4 Dec 2023 @ 12:00 AM (GMT)
to
4 Dec 2023 @ 11:00 PM (GMT)
Location
Website
BUIDL for Web3 Summit 2023
Gear up for a groundbreaking event as the Build For Web3 Summit takes center stage in Bengaluru on December 4, 2023. This summit is your passport to the future of blockchain and Web3 technology, featuring a day filled with insightful sessions, networking opportunities, and a glimpse into the innovations shaping the industry.
Event Highlights:
Tech Talks: Delve deep into the realms of blockchain and Web3 technology through riveting tech talks by industry stalwarts. Gain unparalleled insights into the latest developments, trends, and research driving the Web3 ecosystem forward.
Jobs Fair: Elevate your career in the Web3 industry by connecting with leading companies actively seeking talent. Professionals can explore a plethora of employment opportunities, making this summit a pivotal platform for career growth and industry engagement.
Startup Pitch Competition: Witness the birth of the next wave of Web3 innovators as promising startups compete in a pitch competition. Be at the forefront of groundbreaking ideas and technologies, and cheer on the rising stars of the Web3 industry as they vie for prestigious prizes.
Networking: Forge connections with like-minded professionals, developers, investors, and enthusiasts who share your fervor for Web3 technology. This summit provides a unique opportunity to expand your network, collaborate on projects, and stay abreast of the latest industry trends.
Mark your calendars for December 4, 2023, as the Build For Web3 Summit promises to be an immersive experience, propelling you into the heart of the Web3 revolution. Attend in Bengaluru for a day that could redefine your trajectory in the dynamic world of blockchain and Web3.