Crypto Market Forecast: W/C 19th October 2020
A curated weekly summary of forward-focused crypto news that matters. This week - ongoing OKEx withdrawal suspension causing alarm for exchange users, Filecoin moves to its mainnet, and another institutional asset manager spends big on Bitcoin
Bitcoin continues to have an excellent October with the Bitcoin price up ~2% over the last week – taking its gains from the 1st of the month to ~9%. This while the Ethereum price fell ~1% and the Ripple Price was down ~6% over the week. The overall market cap for cryptographic assets fell by ~1%.
OKex, an exchange with a reported 6.23 million visitors a month, issued an announcement on Friday that it would be suspending user withdrawals globally because one of the exchange's private key holders was "cooperating with a public security bureau" and that they were "out of touch" with the concerned party. OKEx did assure users that other functions of the exchange remained "normal and stable", and asset security was not affected. Okex co-founder and CEO Jay Hao said on social media platforms Weibo and Twitter that the issue is a personal matter and would not affect the business.
BTC markets were temporarily affected in the immediate aftermath with the Bitcoin price falling around 3% in 30 minutes after the announcement. Markets recovered throughout Friday and the weekend, however, to reverse most of the losses. The price OKEx's native token OKB, did not fair so well and remains down ~21% since Friday.
Local Chinese news source Caixin reported that the founder of OKEx Mingxing "Star" Xu was taken into police custody over a week ago and hasn't been seen since. Further reports from another local media source, Mars Finance, suggested that Xu may be being held in relation to an investigation into the backdoor listing of the OK Group in Hong Kong.
Also last week, the Filecoin network transitioned to its mainnet, paving the way for the Filecoin (FIL) distribution. Filecoin is a blockchain decentralized storage platform built by San Francisco based Protocol Labs and is designed to combine both file storage and content distribution within a single network. Filecoin's 2017 Initial Coin Offering raised over USD200 million, which made it the largest token sale ever at that time.
The price of FIL tokens surged upon an initial listing of price USD30 to hit as high as USD60 before settling around USD40. FIL is available for trading on Binance, Gate.io, and Kraken.
Token gains aside, many have declared the Filecoin network launch a failure, with low token returns not matching up with high initial hardware investment and maintenance costs.
Crypto news for the week ahead
__20th October __- Launch of IDEX 2.0
Orderbook based decentralized exchange IDEX launches a version 2.0 product with a new smart contract that changes the way orders are created. The update attempts to solve the exchange's bot problem and improves its UX around order execution. Ín August 2018, IDEX was handling around USD2.8 million worth of daily trading volume but this number has dropped to around USD140,000. Most of the DEX trading space is now dominated by Automated Market Making platforms like Uniswap and Balancer.
20th October – LINK lists for trading on Bitstamp
Chainlink (LINK) is a token that powers a decentralized oracle network connecting smart contracts with other networks and the real world. This week the token launches on major European exchange Bitstamp with zero-fee trading until the end of the year. The token will launch in four phases transfer-only mode, post-only mode, limit-only mode and finally full-trading. New trading pairs will be LINK/USD, LINK/EUR, LINK/GBP, LINK/BTC and LINK/ETH.
Top 10 Crypto Summary
It was a mixed trading week for assets in the Brave New Coin top 10. Binance coin (BNB) was the top performer rising ~8% during the week. Binance conducted its 13th quarterly burn on October 17th destroying 2,253,888 tokens or 1.13% of the token's supply. The burns take place periodically based on the trading revenue of the exchange. Removes tokens from circulation increases their scarcity and theoretically makes each remaining token more valuable. This has been the largest BNB burn ever in US dollar terms.
Bitcoin Price Chart
Bitcoin enjoyed another week of healthy gains on the back of news that Stone Ridge Asset Manager, a firm worth 10USD billion, purchased USD115 million worth of BTC to make it the firm's primary treasury reserve asset. This investment follows similar moves made by Microstrategy and Square to convert portions of their corporate reserves into Bitcoin. This suggests Bitcoin's appeal is increasing with institutional investors.
---
ADVERTISE WITH BRAVE NEW COIN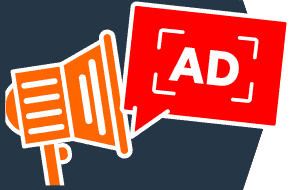 Planning your 2024 crypto-media spend? Brave New Coin's combined website, podcast, newsletters and YouTube channel deliver over 500,000 brand impressions a month to engaged crypto fans worldwide.
Don't miss out – Find out more today
---