Bitget Protection Fund Valuation Report – September 2023
Bitget, top cryptocurrency exchange and copy trading platform, has released its Protection Fund Valuation Report for September 2023
Bitget, top cryptocurrency exchange andcopy trading platform, has released its Protection Fund Valuation Report for September 2023. Despite market movement's the fund's value has consistently exceeded US$300 million since last year November. In September, its worth peaked at US$340 million, representing the highest level attained that month.
Launched in August 2022, Bitget's Protection Fund stands as a pioneering testament to safeguarding users' crypto assets, reflecting the platform's commitment to user protection and financial security. The fund's inception commenced with a US$200 million value, establishing a robust financial shield to protect users' holdings in the face of force majeure incidents, hacking attacks, or extreme market situations.
The Protection Fund is completely self-funded, affording a high degree of operational flexibility and autonomy. This approach enables swift and efficient asset coverage without external red tape or policy adjustments. To further increase its stability and liquidity against external events. The fund encompasses a diversified portfolio of high-liquidity cryptocurrencies, including BTC, USDT, and USDC.
Bitget's Protection fund is maintained at a ratio of 1:1 of users' assets. Meaning Bitget contributes the equivalent amount of users' assets on the exchange. This is pegged to Bitcoin prices which varied between US$24,930 to
$28,494 over the month of September.
Bitget Protection Fund Valuation Status in September 2023 :
Highest value: US$ 340.9 million (September 20th)
Lowest value: US$ 331.7 million (September 2nd)
Average value: US$ 334.7 million
Bitget's daily tracking of the Protection Fund reveals that its value remained above US$330 million throughout the month of September.

Bitget is dedicated to ensure utmost stability and security for its users on the platform. The value of the Protection Fund is insured against any decline for a resolute three-year period without any withdrawals. In the event of a potential decline in fund value due to coin price fluctuations, Bitget remains resolute in its pledge to continually reinforce the position, ensuring the fund's balance remains steadfastly above the US$300 million mark.
"Septembers have historically been low points for Bitcoin prices. Our Protection fund remained as a pillar of strength and insurance to our users. We believe in fostering Bitget's ecosystem with transparency and we provide the best of security to maintain it. Honesty is the foundation of decentralised communities and we're building trustlessness. Our Protection fund and proof of reserves are two testaments to that," said Gracy Chen, Managing Director at Bitget.
Bitget's dedication to transparency extends beyond the Protection Fund Valuation report. Since December 2022, the exchange has consistently provided verifiableProof of Reserves data, offering users further reassurance regarding the security of their assets. Bitget continues to provide users with unrestricted access to comprehensive fund information, including wallet addresses readily available to the public.
By leading in transparency through frequent informative disclosures, Bitget demonstrates an uncompromising commitment to security and reliability. The exchange aims to establish an industry gold standard for transparency and trustworthiness.
About Bitget
Established in 2018,Bitget is the world's leadingcryptocurrency exchange that offersCopy Trading servicesas one of its key features. Serving over 20 million users in more than 100 countries and regions, the exchange is committed to helping users trade smarter by providing a secure, one-stop trading solution. Bitget inspires individuals to embrace crypto through collaborations with credible partners, including legendary Argentinian footballer Lionel Messi and official eSports events organiser PGL.
For more information, visit:Website |Twitter |Telegram |LinkedIn |Discord
For media inquiries, please contact: [email protected]
---
ADVERTISE WITH BRAVE NEW COIN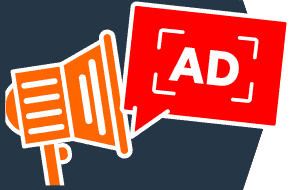 Planning your 2024 crypto-media spend? Brave New Coin's combined website, podcast, newsletters and YouTube channel deliver over 500,000 brand impressions a month to engaged crypto fans worldwide.
Don't miss out – Find out more today
---