Bitmedia – The Ad Network taking Crypto to the World
Tanya Petrusenko is the CEO at Bitmedia, a global crypto advertising platform that helps crypto companies find crypto users around the world.
The link will open a new window. Click the menu and down arrow to download the file.
Podcasts available on
Why you should listen
Bitmedia started in 2014 to provide advertising opportunities for businesses in the emerging crypto space. Back then, there were few competitors, and most ads were on Bitcoin Talk. The goal was to connect crypto publishers with advertisers and enable monetization through ads.
Bitmedia has grown over the years and currently has around 120 team members. Despite challenges during bear markets when budgets are tight, they continue to attract advertisers preparing for future growth. They also explore other niches like gaming to diversify their offerings.
The Bitmedia engine is a self-serve platform where advertisers can easily set up ad campaigns based on their preferences such as target audience or ad format. The system tracks various metrics for performance evaluation. Account managers help guide advertisers who may be unfamiliar with digital advertising processes.
In terms of building brand loyalty in the crypto space, Bitmedia collaborates closely with brands to craft unique campaigns that resonate with their target audience.
Tanja explains that her company works with various established companies to help them with advertising, specifically branding campaigns. They utilize performance tracking and aim for brand recognition. They also engage in PRS and KOL marketing, creating stories and publishing them on top crypto media outlets while promoting businesses to key opinion leaders. Tanja discusses their previous efforts to use blockchain for advertising but mentions that they are currently focusing on building their own DSP (Demand-Side Platform) for buying traffic and ads from different media outlets. She also mentions plans for a decentralized ad exchange using smart contracts to combat ad fraud.
In terms of the future of crypto advertising, Tanja believes that traditional advertising technologies should be prioritized over blockchain-based solutions at this point because the technology is not yet mature enough in the crypto market. However, she envisions AI playing a role in future developments within the industry.
Supporting links
If you enjoyed the show please subscribe to the Crypto Conversation and give us a 5-star rating and a positive review in whatever podcast app you are using.
---
---
ADVERTISE WITH BRAVE NEW COIN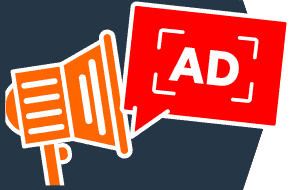 Planning your 2024 crypto-media spend? Brave New Coin's combined website, podcast, newsletters and YouTube channel deliver over 500,000 brand impressions a month to engaged crypto fans worldwide.
Don't miss out – Find out more today
---