BNP Paribas and SmartAngels blockchain pilot targets Europe's growing crowdfunding sector
BNP Paribas Securities Services is a wholly-owned subsidiary of the BNP Paribas Group. With approximately US$9 trillion in assets under custody, Accuity's Bankers Almanac ranks BNP Paribas as the largest bank in France, and fourth largest in the world.
BNP Paribas Securities Services is a wholly-owned subsidiary of the BNP Paribas Group. With approximately US$9 trillion in assets under custody, Accuity's Bankers Almanac ranks BNP Paribas as the largest bank in France, and fourth largest in the world.
The global custodian and securities services provider covers more than 100 markets, with a local presence in 34 countries across 5 continents. The company provides multi-asset post trade and asset servicing solutions for institutional participants in the investment cycle, from the buy-side and the sell-side to corporates and issuers.
The company announced a strategic partnership with a leading crowdfunding platform in France, SmartAngels, on Tuesday. The new initiative will allow private companies to issue securities using Blockchain technology, with a pilot scheme due to be launched in the second half of 2016.
"At the moment, only a few thousand companies are listed on the financial markets in Europe. The integration of Blockchain on crowdfunding platforms will give hundreds of thousands of start-ups and growth SMEs fast access to low-cost financing from individual and professional investors."
— – Benoit Bazzocchi, SmartAngels founder
Founded in 2012, SmartAngels is a crowdfunding platform specializing in direct investment capital for startup and Small and Medium-sized Enterprises (SMEs). With over 20,000 registered members having invested €20 million in 35 companies, the SmartAngels platform allows non-listed companies to seek funding from individual and institutional investors.
According to the European Commission, SMEs account for 99.8% of businesses in France. "They provide about two thirds of total employment and account for nearly 58 % of total value added," the Commission stated.
Until 2016, the number of SMEs in France has been relatively unchanged, estimated at 2,886,399 and growing at a modest 0.4 percent, however, the Commission expects a 5 percent growth from 2014 to 2016, "almost double in comparison with the projection for the large enterprises."
The standardization and enhanced security will allow investors to trade securities directly on the SmartAngels platform. "This will make crowdfunding investments much more liquid – an issue not given much attention in this sector until now," BNP Paribas Securities Services stated.
"For the first time in France, BNP Paribas Securities Services and SmartAngels allow unlisted companies to issue securities in the primary market and investors have access to the secondary market based on the Blockchain technology."
— – BNP Paribas Securities Services
BNP Paribas Securities Services will develop a shared register, using the Blockchain protocol, to enable financial securities issued by companies listed on SmartAngels to be recognized automatically. Investors' payments will be processed immediately, and their e-certificates issued instantly. "Financial transactions on the platform will be well performed in a simplified, fast, secure and low cost," states BNP Paribas Securities Services.
The Blockchain platform will standardize securities transactions, and simplify the management of shareholders for issuers. Investors will benefit from the standardization of the securities registration process as well as additional IT and trade processing.
"This is a major innovation for the custody and account-keeping of unlisted securities. It also provides BNP Paribas Securities Services with the opportunity to test a solution that could be applied to listed securities markets. The use of Blockchain is part of BNP Paribas' digital strategy." – Philippe Ruault, head of product for clearing, custody, and settlement at BNP Paribas Securities Services
While Ruault believes that blockchain technology "does not meet the needs of listed markets," citing those platforms as robust, efficient, and highly regulated, the pilot project will allow his company and partner to further understand the technology. It "allows us to be ready," he added.
BNP Paribas has been studying blockchain technology within their corporate and institutional banks since 2011. In November 2015, the Group joined R3 CEV consortium of banks. "Blockchain has the potential to transform certain processes in the banking sector and improve the way we interact with clients," Philippe Denis said at the time. Denis is responsible for Blockchain at BNP Paribas' Corporate & Institutional Banking (CIB) business.
In December 2015, the Group became part of an industry consortium organized by the French public financial agency, the Caisse des Dépôts et Consignations (CDC), under the control of the Parliament. CDC created a blockchain innovation laboratory with 11 partners, including BNP Paribas, AXA, Blockchain Solutions, BPCE Group, Cellabz, CNAM, CNP Assurances, Crédit Agricole, Croissance Plus, Paymium, and Finance Innovation Competitiveness Cluster.
In January, the Group invested in Blythe Masters' Digital Asset Holdings, during a funding round which raised over US$50 million. Other investors include ABN AMRO, Accenture, ASX Limited, Citi, CME Ventures, Deutsche Börse Group, ICAP, J.P. Morgan, Santander InnoVentures, and The Depository Trust & Clearing Corporation (DTCC).
The Group's Corporate Trade and Treasury Solutions team recently organized a "Blockchain Bizhackathon" on Transaction Banking activities. The project, which ended in February, assessed real-world potential blockchain technology applications, for use in both trade finance and cash management.
In March, the company selected a blockchain startup, CommonAccord, for its accelerator program, Accelerator L'Atelier BNP Paribas. CommonAccord brings open source collaboration to legal documents, and uses blockchain smart contracts to automate routine transaction functions.
The French multinational bank has now turned its attention to the crowdfunding industry, which typically operates three models; loans, equity, and rewards.
France adopted new crowdfunding regulation in 2014, establishing two new and optional regulatory statuses for crowdfunding platforms. Within these statuses, all equity-crowdfunding platforms and debt securities crowdfunding platforms must register as Crowdfunding Investor Advisers (CIP) with the ORIAS (Registre unique des Intermédiaires en Assurance, Banque et Finance). CIPs are regulated by independent financial regulator, the Autorité des marchés financiers (AMF). Lending crowdfunding platforms must register as crowdfunding Intermediaries (IFP).
"As the new statuses are optional, some established platforms continue to operate under alternative (original) permissions. These tend to be more complex and costly, but also provide greater scope and flexibility."
— – European Commission
SmartAngels is primarily an equity-crowdfunding platform, and has been approved as a CIP since February 2015. Equity-crowdfunding is "the most suitable method for companies in the growth phase seeking to raise between EUR 100 000 and EUR 1 million," according to the company.
However, the platform is not restricted to equity-crowdfunding. The company began offering lending crowdfunding, or 'crowdlending', in early 2015. As SmartAngels has not registered as an IFP, there are limitations in place, such as a ceiling of €1,000 for lender per project.
According to a study by the European Commission, there were 510 crowdfunding platforms operating in the European Union during their study period, between 2013 and 2014. The UK is the largest market, with 143 platforms, accounting for over 90% of total capital raised by participating platforms, or €2 billion. France is the second largest market, with 77 platforms and €72.4 million raised. "The markets with the most notable growth trend are France, Germany, and the Netherlands," states the report.
An independent pan-European study, by the University of Cambridge and Ernst & Young, finds crowd and peer-to-peer (P2P) financing activity, collectively referred to as alternative finance, are growing quickly and attracting institutional investors.
"Alternative finance, at least in some European countries, is on the cusp of becoming mainstream."
— – Robert Wardrop, Cambridge Centre for Alternative Finance Executive Director
Their research shows that the European alternative finance market as a whole grew by 144% in 2014 to approximately €3 billion in total transaction volume. Between 2012 and 2014, UK platforms have delivered €3.56 billion worth of funding to individuals and businesses, while France delivered €253 million, Germany €236 million, and Sweden chipped in €207 million.
---
ADVERTISE WITH BRAVE NEW COIN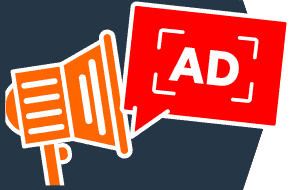 Planning your 2024 crypto-media spend? Brave New Coin's combined website, podcast, newsletters and YouTube channel deliver over 500,000 brand impressions a month to engaged crypto fans worldwide.
Don't miss out – Find out more today
---