Crypto Market Forecast: Week of September 25th 2023
A curated weekly summary of forward-focused crypto news that matters. This week, an anti-CBDC bill passed through the US House Financial Services Committee, an anti-Bitcoin Senator is charged with bribery, and onchain data suggests most short-term BTC holders are stuck with unrealized losses.
The price of Bitcoin (BTC) rose by a mere 0.1% in the last week to ~US$26.5K. Ether (ETH) fell by 1.8% to ~US$1.6K. Binance-coin (BNB) dropped by 3.0% to US$210.
The US House Financial Services Committee (HFSC) passed what may be described as an anti-central bank digital currency (CBDC) bill, called the "CBDC Anti-Surveillance State Act", on Wednesday of last week. The bill is now ready for the House of Representatives to vote on it.
The bill was introduced by Congressman Tom Emmer of Minnesota, and according to a press release on Emmer's website, it is now co-sponsored by 60 of Emmer's Republican colleagues. Including members of the Financial Services Committee, among others. After the anti-CBDC bill passed in the Financial Services Committee, Emmer celebrated, calling it a "historical step in defending against an ever-expanding government surveillance state".
In a speech, Emmer warned that a CBDC would be used to "track the spending habits of its citizens", using the data collected "to create a social credit system that rewards or punishes people based on their behavior".
"If not open, permissionless, and private – just like cash – a central bank digital currency is nothing more than a CCP-style surveillance tool that can be weaponized to oppress the American way of life" he stated. Emmer also spoke out against financial censorship in Canada under the Trudeau Administration during the 2022 trucker protests. "That might work in Canada; that doesn't work here" he stated.
The pushback against CBDCs in the United States follows a March 2022 Biden Executive Order directing US government agencies to urgently research and develop a CBDC. I wrote a detailed essay on this subject for the American Institute for Economic Research. I noted a couple of months ago three job announcements on Indeed.com for the US Federal Reserve for the development of a CBDC. Cached snapshots of the announcements can be viewed here, here, and here.
US Congressman Warren Davidson from Ohio tweeted back in July that "Congress must swiftly ban then criminalize any effort to design, build, develop, test or establish a #CBDC".
Senator Robert Menendez of New Jersey, his wife, and three New Jersey businessmen have been charged with crimes related to bribery.
Menendez is well-known for calling for increased regulation of cryptocurrencies and was one of three senators in 2022 to introduce the so-called Accountability for Cryptocurrency in El Salvador (ACES) Act that called for a State Department report on El Salvador's adoption of Bitcoin, assessing its risk to the US financial system, compliance with the requirements of the Financial Action Task Force (FATF), and (you guessed it!) money laundering.
The US Attorney's Office at the Southern District of New York alleges that between 2018 and 2022, "MENENDEZ and NADINE MENENDEZ agreed to and did accept hundreds of thousands of dollars worth of bribes from HANA, DAIBES, and URIBE. These bribes included gold, cash, a luxury convertible, payments toward NADINE MENENDEZ's home mortgage, compensation for a low-or-no-show job for NADINE MENENDEZ, home furnishings, and other things of value".
Wael Hana, Fred Daibes, and Jose Uribe are the businessmen allegedly involved in bribes in exchange for special favors from Menendez. The US Attorney's Office's allegations are threefold. First, through a "corrupt relationship", Menendez sought to influence the US Department of Agriculture (USDA) to the benefit of Hana and the government of Egypt. Second, Menendez attempted to disrupt a criminal investigation of Uribe "and his associates". Third, Menendez recommended a presidential nomination of a US Attorney who could disrupt a criminal prosecution against Daibes.
A goodbye (for now, at least):
That's a wrap, folks! My time (for now) with Brave New Coin (BNC) has come to an end. It has been a sincere pleasure working with the lovely BNC team, and perhaps I'll be back in the future. Thank you kindly for reading over the past 1.5 years. I have enjoyed researching and writing (and never automated things with AI)! Please do reach out on X, LinkedIn, and Nostr – using my Nostr public key:
npub1tevld5mas8tv37zpz038f29zqf9d0gevn34m6nkcr60athj8cxcqw0ga7g
Crypto news for the weeks ahead
September 29
The US Bureau of Economic Analysis' (BEA's) release of August's Personal Consumption Expenditures (PCE) numbers will be released. This is the primary indicator used by the FOMC to measure inflation and is considered carefully when considering interest rate levels.
September 29 (roughly)
Ethereum's Holesky testnet is set to be re-launched. In what was a rare failure, developers failed to get their new testnet to run properly. The launch of Holesky was set to be a celebration of the 1-year anniversary of the historic Merge-update. Developers are aiming for a re-launch in about a week. In the meantime, the Goerli testnet can still be used.
October 12
The Consumer Price Index data for September will be released – one of the indicators the Federal Open Market Committee (FOMC) watches when considering interest rate hikes.
November 1
The FOMC will be meeting will be meeting. Futures markets are strongly leaning towards a prediction of no further rate hikes, thus leaving the federal funds rate target at 5.25 – 5.5% – for now. Fed Governor Christopher Waller, however, hinted in mid-July of the possibility for additional rate hikes in coming months, and Fed Chair Jerome Powell did likewise in late August.
Top 10 Crypto Summary
BNC's top-10 digital assets by market cap finished off the week as if they were stablecoins…. yet again. XRP (XRP) was the biggest "winner" this week, up ~3% versus the previous week. XRP rose despite uncertainty around the SEC's lawsuit against its issuer Ripple Labs. The SEC is seeking to overturn the judge's ruling which stated that under most claimed circumstances, sales of XRPs were not sales of unregistered securities.
Bitcoin Price Chart
With BTC's price hovering below $26K these past weeks, investor sentiment is slipping. GLASSNODE notes that a "super-majority" of Short-Term Holders (STHs, coins held for 155 days or less) have been holding positions "underwater" (with unrealized losses) due to a recent selloff event. GLASSNODE notes a 97.5% of STH supply is being held at unrealized losses, the first time since the FTX event of November 2022.
---
ADVERTISE WITH BRAVE NEW COIN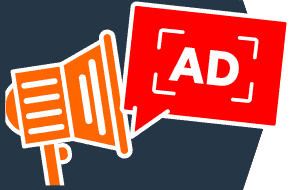 Planning your 2024 crypto-media spend? Brave New Coin's combined website, podcast, newsletters and YouTube channel deliver over 500,000 brand impressions a month to engaged crypto fans worldwide.
Don't miss out – Find out more today
---