CryptoValley Zug well positioned to become the Silicon Valley of Europe
Conditions appear to be just right for Bitcoin, crypto-finance, and other FinTech startups in central Switzerland, especially in the small town of Zug, known as "CryptoValley."
Just 25 km south of Zurich, Switzerland, is a small and picturesque town named Zug. At least 15 businesses in the industry, including Xapo, Monetas, Ethereum, and ShapeShift have made "CryptoValley Zug" their home.
It's not too hard to see why. Zug is breathtakingly beautiful, is easy for foreigners to move to, has low taxes, a tradition of privacy, some of the world's best regulations for FinTech, and a great support community of FinTech businesses that help each other out at meetup groups and conferences in the area.
There was a local TedX talk in July, where Monetas' CEO Johann Gevers delivered a convincing presentation for the four pillars of a decentralized society. Nearby Zurich held a "Finance 2.0" convention in September, where Gevers and Ethereum's Vitalik Buterin were speakers, and the event's largest sponsor was Swiss megabank UBS.
Switzerland is rapidly emerging as a FinTech hotspot, and there are many good reasons why. The nation is famous for its financial privacy traditions, as John Hucker, founder of the FinteCH meetup group in Zurich, points out. "Regulation, which is a primary factor influencing everything and evolving differently in each location. Switzerland moves slowly, but has always had regulation as an advantage."
A report by Deloitte shows that Switzerland attracts foreign multinationals and enterprises because of their liberal regulations, especially the lack of state control over repatriation of capital and profits. There are numerous federal and regional incentives for new foreign investors, so the country is often used as a location for international headquarters and trading companies. Foreign firms are in principle "treated in the same way as local companies, but often can benefit from tax and financial incentives."
"Foreign firms do not need formal approval for direct investment in Switzerland, and no particular office oversees investments. Government permission is required, however, in certain sectors (e.g. to establish a bank or an insurance company). In most areas of businesses, no overall restrictions apply to the percentage of equity that foreign firms may hold."
Bitcoin service provider Xapo was one of the very first to move into the region, in 2014. Soon after relocating from Silicon Valley Xapo created a dedicated page to point out the top ten reasons why they felt FinTech startups should be moving to Switzerland. While persuasive, not listed on the page is that digital currencies are treated as foreign currencies in Switzerland. This factoid might not seem important to bitcoin users, but this makes the tax environment for businesses very competitive.
The World Economic Forum has consistently ranked Switzerland as #1 on its global competitiveness rankings out of the 140 countries that they track.
"The Global Competitiveness Report assesses the competitiveness landscape of 140 economies, providing insight into the drivers of their productivity and prosperity.  The Report series remains the most comprehensive assessment of national competitiveness worldwide." – World Economic Forum
An interesting quirk about Switzerland is that the local population shun credit cards, while holding fast to currencies and precious metals. The Bank for International Settlements (BIS) reports that Switzerland has the greatest value of banknotes and coins in circulation per person, in US Dollar terms. At the same time, credit and debit card use are lower than it is in most other countries.
Switzerland also imposed its first negative deposit rate since the 1970s, in Dec 2014. Instead of offering interest on deposits, now Swiss banks must charge 0.25 percent on sight deposits, which is the cash-like holdings of commercial banks at the central bank. The move followed the European Central Bank (ECB) cutting rates to below zero in June 2014 and it was the first major central bank to do so. The ECB further cut a key rate into even more negative territory on December 3, 2015, and now charges banks 0.3 percent to hold their cash overnight.
This dynamic could bode very well for the FinTech companies offering online versions of their precious metals and cash, such as bitcoin, in the short term.
In the long term, the Swiss Federal Act on Combating Money Laundering and Terrorist Financing in the Financial Sector (AMLA) is in the process of becoming more strict. As of January 1, 2016, cash payments of CHF100,000 need due diligence to be performed by retailers.
Taxes have also been a major selling point, with Zug's low rates attracting both companies and individuals. According to research from KPMG, maximum individual income tax rates for single taxpayers in 2014 was 22.86% in Zug, which is the lowest in Switzerland. In comparison, Genève is 44.75%. The corporate income tax rate in Zug was 14.6 percent in 2015, which is still quite low, although not the lowest in the country.
The canton of Zug has avoided systematically increasing taxes over the past 30 to 40 years. However, the UBS chief economist in Switzerland, Daniel Kalt, stated that "this couldn't go on for ever. It is perhaps reaching the bottom." In September, Zug finance director Peter Hegglin, told the Financial Times that tax increases may be necessary, but added that a "slight adjustment upwards" of taxes could be absorbed without reducing Zug's competitiveness.
"There is practically no other country that has double tax treaties with as many states as Switzerland. That means we're already cooperating well with a great many countries. And to do so, we are working within the scope of the OECD's guidelines. In fact, that's what companies want, too – legal certainty is just as important today as attractive taxes. In the end, it's the overall package that has to be appealing." – Peter Hegglin, Zug finance director
---
ADVERTISE WITH BRAVE NEW COIN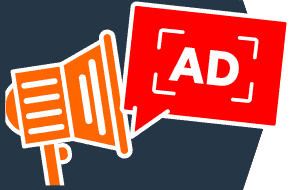 Planning your 2024 crypto-media spend? Brave New Coin's combined website, podcast, newsletters and YouTube channel deliver over 500,000 brand impressions a month to engaged crypto fans worldwide.
Don't miss out – Find out more today
---