Hodlnaut Allows You to Earn Attractive Bitcoin Interest while HODL-ing
As demand for crypto yield farming increases, Singapore based Hodlnaut has increased the yield for most stablecoins in its high interest-bearing crypto savings accounts.
If you follow cryptocurrency news you're probably aware of the bitcoin price plunge last year. The world's most coveted cryptocurrency fell steeply from $10,334 on February 13th to $4994 on March 16th – a drop of over 50%. Things have recovered and fallen again since then, with the bitcoin price hitting an all time high of just over $64,000 in mid-April, and remaining volatile since.
Nonetheless, hodl-ers (people who hold on to their crypto rather than selling) remain confident that bitcoin's value will continue to rise.
Earn interest on Bitcoin, Ethereum, Dai, Tether, and USD Coin
At the same time, though, smart investors are looking for ways to improve the return on their assets while they wait for the value to appreciate. Commonly referred to as "yield farming", many hodlers are using services like Singapore-based Hodlnaut to increase the productivity of their assets. For hodlers, Hodlnaut positions itself as an alternative to just waiting for their crypto to increase in value and instead empowers them to earn high interest while holding bitcoin and other cryptocurrencies.
The company currently supports and offers interest on six major asset classes in its Hodlnaut Interest Accounts – Bitcoin (BTC), Wrapped Bitcoin (WBTC), Ethereum (ETH), Dai (DAI), USD Coin (USDC), and Tether (USDT). The ROI structure for investors was adjusted in early August as Hodlnaut adopted a tiered structure – offering higher rates for smaller deposits. For example, savers now receive 7.46% APY for up to 2 BTC and WBTC, and 20 ETH. For up to $25,000 of USDT and USDC depositers will receive 12.73%, and 8.32% for Dai.
These are Hodlnaut's effective annual interest rates, which take into account the compounding effect every week.
How does it work?
Hodlnaut was founded in April 2019 by self-proclaimed bitcoin maximalists Juntao Zhu and Simon Lee with a mission to help hodlers get the most out of their crypto assets. Hodlnaut is able to offer competitive interest rates to individual investors with a Hodlnaut Interest Account by lending to institutions. Interest is accrued daily at 5 PM (GMT +8) and is paid out in the same cryptocurrency as the deposit every Monday. Users can check their balances and interest earned at any time via the Hodlnaut platform's user-friendly dashboard interface (see Figure 1.)
Figure 1.

Users can track their returns using Hodlnaut's intuitive dashboard
It takes just minutes for users to sign up for an account. Hodlnaut does require its users to complete a Know-Your-Customer (KYC) verification process. This corresponds to the recent regulation enacted by the Singaporean government. Once the KYC process has been successfully completed, users can start depositing their crypto assets into the platform. There are no minimum deposit or lock-in periods, and users can begin earning interest with the best rate. Users who no longer wish to participate in their Interest Account can withdraw their initial deposit along with any interest earned at any time.
Alongside its Interest Account for individual investors, Hodlnaut also supports 'corporate' crypto loans whereby clients can obtain a line of credit using their digital assets as collateral. Loans start from $50,000 with flexible loan-to-value ranging from 25% to 100% and open or fixed terms. Hodlnaut is flexible in line with a client's business needs and acts as a counterparty for all loans.
Hodlnaut also added a token swap feature in April that allows its users to seamlessly swap between asset pairs on the platform. The swap function permits users to execute trades instantly between any of the assets offered on the Hodlnaut platform – BTC, WBTC, ETH, DAI, USDC, and USDT.
Is Hodlnaut safe?
As a centralized finance (CeFi) crypto lending platform, Hodlnaut is a Certified Fintech company by the Singapore Fintech Association (a recognized credential by the Monetary Authority of Singapore). The company meets all the Digital Payment Token License requirements and has declared its intention to apply for the license. Also, the company has submitted all the necessary paperwork and is currently in the review process for a Major Payment Institution License.
Hodlnaut is a blockchain company recognized by the Infocomm Media Development Authority (IMDA) of Singapore. The project is backed by some of Asia's leading companies, such as Sparrow, Singapore Management University, and BitGo. In addition, Hodlnaut is part of Antler's portfolio company, a global VC firm backing early-stage startups.
From a technical perspective, to ensure safety the Hodlnaut platform runs on secure AWS cloud infrastructure with all traffic SSL encrypted. Besides using industry-standard algorithms for password hashing and procedures, the platform also encourages users to enable two-factor authentication (2FA) for their account transactions.
Conclusion
For hodlers who want to increase the productivity of their crypto assets, Hodlnaut offers an easy and practical way for users to achieve this. With attractive interest rates, an intuitive platform, and flexible terms, the company has a positive trajectory with $250 million assets under management from over 5000 users.
Dedicated to becoming a trustworthy platform among hodlers and the wider cryptocurrency community, Hodlnaut aims to provide the best rates to its users while keeping things hassle-free.
Sign up today for an account with Hodlnaut and start earning high interest on your crypto assets.
---
Editorial Note: This is a sponsored article. Opinions expressed are solely those of the sponsor and readers should conduct their own due diligence before taking any action based on information presented in this article.
---
ADVERTISE WITH BRAVE NEW COIN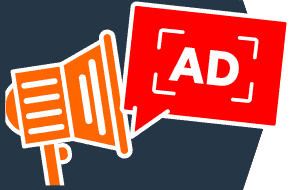 Planning your 2024 crypto-media spend? Brave New Coin's combined website, podcast, newsletters and YouTube channel deliver over 500,000 brand impressions a month to engaged crypto fans worldwide.
Don't miss out – Find out more today
---