Hong Kong FinTech Week 2023 "Fintech Redefined"
Hong Kong FinTech Week 2023 (HKFW) is here. The eighth edition of HKFW, themed "Fintech Redefine." will take place from October 30 to November 5. This flagship event lies at the core of global fintech innovations and aims to shape the future of fintech across various dimensions of financial services and beyond.
Gathering global leaders at the forefront of innovation, technology, and finance
Organized by the Financial Services and the Treasury Bureau (FSTB) and InvestHK, and co-organized by the Hong Kong Monetary Authority (HKMA), the Securities and Futures Commission (SFC) and the Insurance Authority (IA), HKFW is set to attract more than 30 000 attendees and garner over 5 million online views from more than 90 economies.
Over 300 distinguished speakers and 540 exhibitors are expected to join the main physical conference taking place between November 2 and 3 at the Hong Kong Convention and Exhibition Centre.
This year's conference will bring together global leaders and world-leading fintech innovations to explore the future development of fintech through six key themes – global regulations and focuses such as sustainable and green finance; funding and venture capital as well as family office investments; exploring the realms of artificial intelligence (AI), Web3 and emerging frontiers; unveiling the latest opportunities within the dynamic Greater Bay Area; Hong Kong's innovation journey; and business showcases.
The Acting Secretary for Financial Services and the Treasury, Mr Joseph Chan, said, "Hong Kong's fintech industry is entering a new era, where it is no longer solely about technology but also its real-life application. We are excited to witness this transformation and its impact on the financial ecosystem. The upcoming HKFW 2023, with its theme 'Fintech Redefined.', will serve as a remarkable platform to showcase pioneering advancements and opportunities in the industry, demonstrating how the real-life applications of fintech can improve financial inclusion, enhance customer experience and drive sustainable growth."
New models, rules, and value creation
Various captivating metaverse experiences will also feature at this year's conference, presenting cutting-edge technologies under immersive and educational engagements. The experiences will also demonstrate the possibilities of the metaverse in connecting business and promoting Hong Kong culture through virtual games and augmented and virtual reality devices.
In addition, the cross-boundary Greater Bay Area Day will be resumed on October 31, presenting ample opportunities and synergies between Hong Kong and Shenzhen. A full day forum will be organized in Shenzhen, followed by a series of concurrent company tours to Mainland tech giants.
There will be dedicated spaces such as the Investor Lounge, Venture Stage, workshops and events specifically designed for investors. Additionally, InvestHK is excited to introduce the Women in Tech Lounge, a unique space with special workshops, panels, and networking events tailored to empower and connect women in the tech industry.
The Acting Director-General of Investment Promotion of InvestHK, Dr Jimmy Chiang, said, "Hong Kong FinTech Week is the ultimate gathering for anyone eager to explore the frontiers of finance and technology, and witness the deepening collaborations within our thriving ecosystem as well as exciting convergence across diverse industries. Continuously pushing the boundaries of excellence, we are thrilled to have HKFW as an anchor event of VIVA HONG KONG, a remarkable lineup of financial, tech, Web3 and cultural events from the end of October to November, bringing together industry leaders, innovators, and startups from around the world to be part of the dynamic momentum reinforcing Hong Kong's status as Asia's World City, financial centre and fintech hub."
InvestHK will also host the much anticipated grand finale of the Global Scaleup Competition. The event will feature 13 finalists carefully selected by a panel of 50 international judges, including investors who collectively manage over US$54 billion in assets. This event is part of the broader Global Fast Track 2023 programme, which aims to foster connections between fintech firms, corporate clients, investors, and industry partners. This year, the program received an overwhelming response, with over 500 applications from 63 economies worldwide, setting a new record.
The full list of speakers and information can be found at https://www.fintechweek.hk/
---
ADVERTISE WITH BRAVE NEW COIN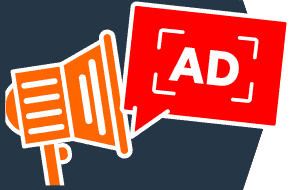 Planning your 2024 crypto-media spend? Brave New Coin's combined website, podcast, newsletters and YouTube channel deliver over 500,000 brand impressions a month to engaged crypto fans worldwide.
Don't miss out – Find out more today
---