Overstock Announces Cryptosecurity Exchange And World's First Crypto Bond
Overstock.com begins selling $25M worth of the first-ever crypto-bond, to institutional investors, and announces a new exchange exclusively for cryptosecurities.
Overstock Inc. (Nasdaq:OSTK), was the first publicly-traded company to accept bitcoins for payment. The company has been a perennial bitcoin newsmaker due to CEO Patrick Byrnes' frequent explorations into cryptofinance. Overstock recently announced the launch of their own cryptosecurity exchange, and alongside it the world's first crypto-bond – for sale to institutional buyers.
"Cryptotechnology can do for the capital market what the internet has done for consumers."
— – Patrick Byrne, Overstock CEO
Named "TIGRcub," an acronym for Top Line Income Generation Rights Certificate, this cryptosecurity is the first offering in a Wall Street-focused initiative dubbed "Medici."
Twenty-five TIGRcub crypto bonds will be issued each as a $1 Million USD digital token, available only to fully qualified, institutional buyers. Each investor must meet the definition of "accredited investor," in compliance with Rule 506(c) of Regulation D under the Securities Act of 1933, which allows issuers to offer securities through the means of general solicitation. Overstock sent a circular informing investors of the crypto bond offering on June 1, 2015 according to their June 5 press release.
"Initially only qualified institutional buyers can participate."
— – Judd Bagley, Overstock Director of Communications
Other crypto-stocks, of sorts, have been issued to online buyers in the past, but never on an institutional-ready platform, and never with a Securities and Exchange Commission (SEC) filing.
Often these are referred to as "crowdsale tokens," and are more often than not issued as an alternative digital currency, or altcoin. One example of such a cryptosecurity is from an Australian hair salon chain, Klippt, who sold shares of their business using colored coins, with the purpose of raising money to open a new store. Today their crypto-stocks are traded on the Mastercoin exchange, with only two transactions to date.
The securities exchange engine and website that Overstock will be selling its securities on is named T0, pronounced Tee-Zero, a name that alludes to the fact that security settlements moving across it happen immediately, instead of the typical 3-day wait for stocks we see today at legacy security exchanges. Although the website isn't open for business yet, Overstock employee Judd Bagley announced on Reddit that T0 is fully developed.
"Bringing the security and transparency of cryptographic technologies to capital markets."
— -T0 website
As a first step in the Medici rollout, Overstock filed a prospectus with the SEC on April 24, as part of their registration statement (Form S-3), seeking approval to sell many kinds of securities over the internet.
"We may decide to offer any of the securities described in this prospectus as digital securities, meaning the securities will be uncertificated securities, the ownership and transfer of which are recorded on a cryptographically-secured distributed ledger system using technology similar to (or the same as) the distributed ledger technology used for trading digital currencies."
— – Overstock Prospectus
Overstock plans to offer these securities directly to the public "with or without the involvement of agents, underwriters or dealers, utilizing the Internet or other forms of electronic bidding or ordering systems," states the Overstock Prospectus. So far, the SEC has not approved the greater plan, but to issue a private bond SEC approval is not required.
It appears that T0 may be open only to the institutional investors at this time, but once they begin to sell other cryptosecurities, T0 will be open to the public and look like any other exchange, such as BitFinex or perhaps NASDAQ.
"We may offer up to $500,000,000 of common stock, preferred stock, depositary shares, warrants, debt securities and/or units in one or more offerings and in any combination."
— – Overstock Prospectus
In their SEC filing, Overstock explained the technology behind cryptosecurities, and the T0 exchange, which is referred to in the paper as an "ATS," or Alternative Trading System. The ATS system maintains a range of flexible parameters, including the use of multisignature addresses to guard each unit of cryptosecurity, the structure of which may differ greatly from one security to the next.
"The digital securities are represented by ledger balance and secured by a cryptographic pair of keys, one public key and one or more private keys. There can be multiple private keys, any number of which may be required in order to authorize a transfer of ownership of the digital securities. One or more of a digital security holder's private keys may be held by the issuer of the digital securities, by the ATS and/or by the holder's broker-dealer."
— – SEC Filing
Even the way in which the securities move between people may vary widely, "Depending on the security protocols used for the digital securities, which will be described in more detail in the prospectus supplement for the applicable offering, the ATS and/or the holder's broker-dealer may be able to transfer ownership of the digital securities on behalf of the holder. In addition, the issuer of the digital securities may be able to block further transfers of the digital securities to the extent it holds one of the private keys."
Overstocks ATS system maintains a range of flexible options for each security by using the the Open Assets protocol, a system that leverages smart contracts.
"The Open Assets Protocol is a simple and powerful protocol built on top of the Bitcoin Blockchain. It allows issuance and transfer of user-created assets. The Open Assets Protocol is an evolution of the concept of colored coins."
— – Open Assets Project
Where once Byrne had planned on launching his cryptosecurity exchange using the Counterparty protocol, the recent news solidifies Open Assets as the premier colored coins protocol. It comes after NASDAQ announced in May that it will be using Open Assets for their private security crypto-stock sales as well.
For Overstock to have filed the prospectus in April shows that they are operating in good faith, and Byrne may be banking on the fact that the SEC understands that if his centralized, self-regulated exchange isn't allowed, then a thousand decentralized, unregulated exchanges may flourish.
Byrne's long-stated goal has been to replace the stock market as it is today. "There are all kinds of ways to rig the market," Byrne told Wired magazine. "We want to make it un-rig-able."
---
ADVERTISE WITH BRAVE NEW COIN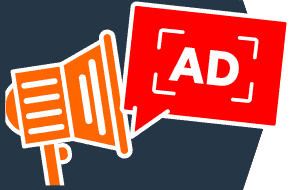 Planning your 2024 crypto-media spend? Brave New Coin's combined website, podcast, newsletters and YouTube channel deliver over 500,000 brand impressions a month to engaged crypto fans worldwide.
Don't miss out – Find out more today
---