OVHcloud accelerates momentum in Blockchain ecosystem, supporting innovative organisations with secure, distributed cloud infrastructure
OVHcloud today reinforces its commitment to the blockchain ecosystem, showcasing both momentum and support for companies across the industry.
OVHcloud today reinforces its commitment to the blockchain ecosystem, showcasing both momentum and support for companies across the industry. With its dedication to innovation, security and sustainability, OVHcloud is proud to host a broad spectrum of businesses in the space. This includes creators at the front-end of the blockchain community, from Dapps and Dexs to DeFi and DAO organisations, as well as back-end blockchain companies such as staking providers, Blockchain-as-a-Service providers and both public and private blockchain network creators.
"OVHcloud is passionate about providing open, reversible, standardized and configurable infrastructure with high availability across the world, providing a decentralized environment for blockchain companies, whatever their technological needs," said Omar Abi Issa, Senior Business Development Manager, OVHcloud. "We are committed to understanding organizational needs as both blockchain creators and consumers, but also to educating the broader industry about how blockchain solutions can enable technological advancement."
In the last 18 months, OVHcloud has enabled organisations across the ecosystem, including the likes of:
Bware Labs, a leading staking provider helping to secure a variety of public proof of stake networks as well as a provider of one of the fastest blockchain APIs on the market, Blast. "Our collaboration with OVHcloud has been very fruitful since we started using the platform and we are especially thankful to our account manager. We are always happy to collaborate with professional individuals and companies, and OVHcloud offers such a possibility," said Flavian Manea, CEO at Bware Labs.

Stakely, a provider of non-custodial staking nodes. "We required a powerful and reliable platform to host our staking services – and OVHcloud servers delivered in every way. Other providers simply couldn't match OVHcloud in terms of cost, performance, support or geolocation, and we were delighted to find a partner that shared our sustainability values. We look forward to our continued partnership with OVHcloud as we strive to offer more services to our customers and take Stakely to the next level of growth," said Jose Antonio Hernandez, CEO at Stakely.

GOSH (Git Open Source Hodler), the first ever Git blockchain. GOSH enables developers to build structural smart contracts to secure their code.

Flux, a truly decentralised cloud infrastructure for building Dapps and other Web 3 applications.

Super Protocol, one of the world's decentralised and confidential cloud computing protocols.

Luganodes, one of the leaders in staking volume and a leading staking provider globally.
"We're committed to supporting organisations across the blockchain industry, not only by delivering highly performing cloud solutions, but also by generating an ecosystem where knowledge and passion is shared and business growth is a clear objective for every member," continued Abi Issa.
---
ADVERTISE WITH BRAVE NEW COIN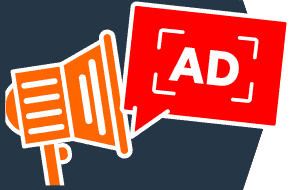 Planning your 2024 crypto-media spend? Brave New Coin's combined website, podcast, newsletters and YouTube channel deliver over 500,000 brand impressions a month to engaged crypto fans worldwide.
Don't miss out – Find out more today
---