W3C includes bitcoin in new standards and tools for web checkout processes
The World Wide Web Consortium is establishing a set of standardized APIs to streamline the online checkout process across all browsers by next year, and Bitcoin payments will be among the payment options built in.
The World Wide Web Consortium (W3C) is the organization which created and maintains the international standards for the internet. Led by the inventor of the World Wide Web, Tim Berners-Lee, and CEO Dr. Jeffrey Jaffe, the W3C has 400-plus members who constantly work together with the public to develop Web standards and guidelines.
On October 21, the W3C announced the launch of the Web Payments Working Group (WPWG), to help streamline everyone's online 'check-out' process, making all kinds of payments easier and more secure on the web. Among the standards they are putting forward is the full implementation of Bitcoin, and other digital currency payments, in every browser.
"[The standards from this group] will support a wide array of existing and future payment methods, including debit, credit, mobile payment systems, escrow, and bitcoin and other distributed ledger technologies."
— –  Web Payments Working Group
Unlike a wallet such as Chrome's KryptoKit, that simply works as a web browser plugin, the proposed standards are meant to be added to the underlying protocol of the internet itself. "It is challenging today for merchants to offer new payment options to consumers because of the many proprietary solutions and number of different APIs that they have to deal with," explained Mark Horwedel, CEO of Merchant Advisory Group (MAG). "Open standards from W3C will help payment providers and merchants lower costs of payment management, improve consumer choice and transparency, and create new opportunities to introduce value-added services.
"These standard APIs will also give us a foundation for future Web payments capabilities."
— – Mark Horwedel, Merchant Advisory Group (MAG) CEO
There are several reasons these standards are being pursued. Chief among them, according to the website, is high cart abandonment rates. According to independent web research institute Baymard, people abandon their shopping cart 68% of the time, on average, when shopping online. Baymard's cart abandonment figure was based on 31 similar studies from 2006 to 2015. According to digital marketing platform Listrak, shopping cart abandonment was as high as 90% between August and September this year.
"W3C Web Payments standards can help some of the issues related to shopping cart abandonment regarding usability and security, through standard messages and message flow for the initiation, confirmation, and completion of payments. With support from these APIs, users will choose a preferred payment instrument for a particular transaction, and the messages between Web application and payment service providers will be mediated by the browser on the user's behalf."
— – W3C
The functions of this new payment standard are ambitious, to say the least. They are attempting to allow everyone online to automatically use the most efficient payment source and method with a high level of security, and in as few clicks as possible.
For instance, you may have set up your payment preferences in your browser at some point, and told it that you have a Visa credit card and a bitcoin wallet, although ay wallet and any card type should work. When you come across something online you need to pay for, such as to gain access to a pay-for-entry website or buy a product, the browser will know what payment methods you have available and attempt to pay with your preferred method. To the user, this should ideally look like a single pop-up that says "are you sure you want to pay for this using your bitcoin wallet with a balance of 0.224?"
To accomplish such a simple checkout process, the protocol would have to guard your payment details extremely well, while going through a complex decision tree each time you come to a payment page.
Payments requested by a merchant are first intercepted by your browser, which decides which of your payment methods to use based on your preferences, and then sends you a message to get confirmation. If you do want to pay that way the wallet is used, or the credit/debit card spend is initiated, while the browser watches to make sure everything goes through as expected. Assuming it does, the user gets notified and some kind of verification screen will appear. This screen would become standardized, and keep track of receipts, tracking numbers, tax information, and any other record of sale.
That's the idea, at least, and many bright minds are working hard on it with a target date of "sometime in 2016." If all goes according to plan, the new process should be highly secure and reduce the entire checkout process to just a few quick clicks.
Bitcoin is mentioned more than a few times throughout the existing documentation. They even give an example of the code needed to request and execute a bitcoin transaction, although it's not clear if this example is real or just proposed.
Much has been said throughout their documentation about using bitcoin for micropayments. This would seem to compete with pay-per-read bitcoin solutions like BitMonet, as well as pay-to-remove-ads services like Zero Click. It could even contain a lot of the tipping functionality found in tipping plugins like Protip.
If these processes becomes standards, webmasters all over the world who have never heard of these services will be surprised to learn of many new, seemingly-magical, ways to use their web browser.
With bitcoin as the only practical way to make these tiny and frequent payments, not to mention sending payments overseas where censorship might apply or remittance fees might be charged, this initiative seems sure to help drive mainstream bitcoin adoption, like little else has done before.
"The industry has looked to digital wallets as a way to improve security and usability, as well as to support marketing initiatives. And yet, users have not yet wholeheartedly embraced them…when you buy something, you should have a standard way to match the payment instruments you have with the ones accepted by the merchant, in a way that integrates smoothly with the merchant's checkout flow."
— – Dr. Jeff Jaffe, W3C CEO
---
ADVERTISE WITH BRAVE NEW COIN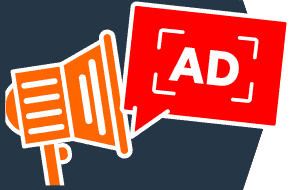 Planning your 2024 crypto-media spend? Brave New Coin's combined website, podcast, newsletters and YouTube channel deliver over 500,000 brand impressions a month to engaged crypto fans worldwide.
Don't miss out – Find out more today
---