Xapo saves Uber in Argentina for now, giving Bitcoin major exposure
Argentina and the disruptive rideshare company Uber have been locked in battle since mid-April, when officials in Buenos Aires moved to stop Uber's local launch on April 12.
Argentina and the disruptive rideshare company Uber have been locked in battle since mid-April, when officials in Buenos Aires moved to stop Uber's local launch on April 12.
The city's Mayor sided with local taxi drivers, as did Argentinean President Macri who described the incumbents as "a symbol of Buenos Aires and of Argentina." Buenos Aires's Transportation Secretary Juan José Méndez has allegedly confiscated Uber cars and fined drivers.
After an appeal by the taxi driver's union, the city court ruled that Uber is operating illegally and unfairly as its drivers don't pay the same insurance and license fees as regular taxis, giving them an unfair advantage. A judge subsequently ordered Uber to stop operating in the city.
The ride-sharing company claims that its services are legal, and is contesting the decision in federal court while it continues to offer its services. As it became clear that Uber would not comply, the taxi union started holding strikes, shutting down major intersections in the capital city.
While Uber continues to operate in the region, the Buenos Aires city government has forced all Argentinean credit/debit card operators to block all Uber related transactions, explained Anni Rautio, Head of Xapo Debit Cards, during an interview with BraveNewCoin. "As a result, Uber is looking into bitcoin to tackle the issue."
As Uber users have had to pay with cash for their rides since April, Xapo formed an alliance with Uber Argentina on July 3.
"You support Uber but you cannot ride because they don't take your credit cards?" a Xapo statement circulated on Sunday asked in Spanish. "Now Uber also supports Bitcoin, and with your Xapo card you can ride inside or outside Argentina." The email also provided discount codes to help persuade people to take advantage of the alliance.
"Since last week, all Uber users in Argentina have been able to use their Xapo Bitcoin Debit Cards to pay for their Uber rides. This is a win for all local Uber users and drivers, and for Uber as a company, as they are able to continue operations in Argentina through Xapo's Debit Card."
— – Anni Rautio, Head of Xapo Debit Cards
"Argentina is a bitcoin-savvy country," Rautio added, "and with this partnership I hope that even more people in Argentina will begin learning about bitcoin."
Xapo has the ability to bypass the country's Visa card restrictions because their headquarters are in Hong Kong. "As Xapo Debit Cards are not issued in Argentina, payments made with it are not subject to the local, Argentinean limitations, and so all Xapo Debit Card users are free of this restriction set for Uber," Rautio told BraveNewCoin.
Pesos sent over the Argentinian Visa network to Uber will be stopped, Xapo moves the payment off shore, and then back to Uber using bitcoin, through Xapo's card network. Uber recently tweeted, "Pay your travel with Bitcoin! Ride with your @Xapo card to get $30 discount on your next trip without requiring a code," on its' Argentina twitter account.
In an impressive display of the Streisand effect, it appears that the hostilities towards Uber may be helping Uber, Xapo, and Bitcoin. Uber told the Spanish-language news authority EFE that approximately 550,000 users have downloaded the Uber app in Argentina's capital, and about 37,000 people are working as drivers there. Uber continues to expand, having moved into other Argentine cities such as Rosario, Cordoba, and Mendoza.
However, competition in the space is growing quickly. The Buenos Aires city government reportedly announced the launch of its own Uber-like app for Taxi drivers in June. The service integrates credit cards and mimics the Uber format.
The upcoming ride-hailing app, "BA Taxi," matches cab drivers with passengers online, but is run by the government for licensed taxi cabs only. It is planned to be available before the end of the year, pending legislation.
---
ADVERTISE WITH BRAVE NEW COIN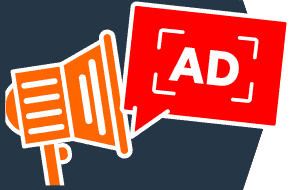 Planning your 2024 crypto-media spend? Brave New Coin's combined website, podcast, newsletters and YouTube channel deliver over 500,000 brand impressions a month to engaged crypto fans worldwide.
Don't miss out – Find out more today
---