Bitcoin Companies Tackling The African Market
Mobile money in Africa has experienced an explosion of growth over the past few years, and a range of Bitcoin companies are entering the lucrative market.
Bitcoin adoption in Africa faces a unique struggle not found in any other market. Rare factors that both help and hurt the digital currencies adoption come into play in just about every country on the dark continent.
There are a range of factors that may help drive Bitcoin adoption in Africa; Local banking appears to be of little use in some areas of the continent, with only 2% of firms in Nigeria using banks to finance investment; Government fiat currencies are often unstable, Zimbabwe abandoned their national currency all together in 2009; And legacy remittance services charge fees that are among the highest in the world, with sub-saharan Africa rates costing 10% on average.
Not only does this sound like an ideal breeding ground for bitcoin disruption, 85% of Africans already have cellphones, lagging behind the US by only 6%. According to SafariCom, the largest mobile network operator in Kenya and Tanzania, smartphone usage on their network grew by 98% last year. Any cell phone, smart or not, provides access to the Bitcoin ecosystem.
SafariCom has been targeting this mobile rich user base for almost a decade. The company provides a mobile-phone based money transfer and microfinancing service launched in 2007, called M-Pesa. In March 2013 Safaricom reported that M-Pesa had 15.2 million customers, with revenue from the service increasing 22.8% during 2014.
The well established M-Pesa service has shown that the region is receptive to mobile based currency, and the service enjoys a strong following. Users of the entrenched service may be resistant to change when presented with an alternative such as Bitcoin. The key to this hurdle may well be the fees charged by current Bitcoin competitors, although most Bitcoin based services have chosen to facilitate M-Pesa integration.
A research paper by the Overseas Development Institute (ODI) revealed that Sub-Saharan Africa, although one of the poorest regions in the world, faces the worlds highest remittance costs.
"The world's top ten remittance transfer charges are all to be found in sub-Saharan African countries. Ghanaians sending money, for example, to Nigeria can pay as much as 39% in fees."
— – Overseas Development Institute
While fees are high, remittance is a necessity for many in the region. According to a 2014 World Bank report Nigeria is Africa's largest remittance market, and the world's fifth largest, with US$21 billion transferred annually.
Several Bitcoin companies are tackling these markets, including Beam, BitStake, Igot and BitPesa. These companies all offer services that can be used for international remittance, and allow people from around the world to transfer funds directly to recipients in Africa. All of these services have tiny fees in comparison to legacy offerings, charging between 1% and 3% per transaction. Once received, these remittances can be spent from mobile wallets, exchanged locally for fiat currency, or transferred into local bank accounts.
Beam recently started offering services focused on the UK to Ghana remittance corridor, implementing a business model of undercutting traditional remittance providers. Beam charges a flat 3% fee, but only supports remittances to Ghanaians with  MTN Mobile Money accounts.
"Your family in Ghana will not receive Bitcoins. They will receive Ghana Cedis on their mobile money accounts so that they can easily start using the money in Ghana."
— – Beam
BitStake, formally launched on March 31, is an up and coming Nigerian online money shop that offers 1% flat fee remittances, plus many other services like a full bitcoin/Naira exchange, a peer-to-peer lending platform, and a multi-staking investment platform that claims users can gain upto 10% interest from digital currencies.
Besides offering some of the lowest over the counter remittance fees in Africa, perhaps the most disruptive part of the BitStake service is a BTCJam-like microlending platform, giving entrepreneurs in Nigeria the ability to both make and accept loans through the system.
Igot recently joined the fray in Kenya, by acquiring a local startup called TagPesa. Started as an Australian exchange, with bill payment and merchant services, Igot claims Kenya is the 40th country that the company now provides financial services in. For its services the company advertises a 1% transaction fee, although this is levied on both ends of a remittance transaction with bitcoin as the intermediary.
Funds held with Igot can be withdrawn in Kenyan shillings, either from a local bank account or through a M-Pesa account. "M-Pesa is a great, convenient tool to get your money out, because you can get your money on your mobile phone and go to an M-Pesa location and get cash." explained Igot CEO Rick Day, in an interview with minningpool.co.uk
"There were a number of regulatory licensing issues to take care of. But we really wanted to launch Kenya. So instead of going there and doing it ourselves we acquired a Kenyan company called TagPesa"
— – Rick Day, Igot CEO
BitPesa was the first Bitcoin remittance service in Africa and has received some substantial venture capital backing. Over the course of two fundraising rounds they have gathered a total of US$1.7 million, and with it they have built a platform which allows senders from almost anywhere in the world to remit funds to users in Kenya, Tanzania, and the service is slated for expansion into Uganda in the near future.
Senders must use bitcoin through their website and pay a flat 3% transaction fee. On the other end, the recipient gets an SMS message and an email later alerting them that they have received their funds.
"Currently the company accepts Bitcoin and sends Kenyan Shillings to any mobile money wallet or bank account in Kenya."
— – BitPesa
BitPesa does not offer a cash withdrawal service but there are four different mobile wallets it can send funds to, including M-Pesa. Although the service doesn't offer a direct service for cash withdrawals, Know Your Customer and Anti Money Laundering regulation has the company implementing some initial limitations, "You can send a maximum of Ksh70,000 per transaction to Kenya. After the first transaction, you will need to upload a scan of your national ID or passport. This is in compliance with laws and regulation." While KYC and AML regulations will apply to most services that offer over the counter bitcoin sales, a limit of Ksh70,000 (US$715) appears higher than most competitor offerings.
Outside of these companies there are various exchanges and billpay services for African nations too. Notable among them is Zimbabwe's BitFinance, which recently went through the Savannah Fund accelerator program. A few other startups are centered around South Africa, including a new Bitcoin ATM manufacturer and the Bankymoon merchant integration platform.
Updated 29 May 2015 23:00
---
ADVERTISE WITH BRAVE NEW COIN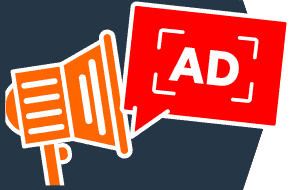 Planning your 2024 crypto-media spend? Brave New Coin's combined website, podcast, newsletters and YouTube channel deliver over 500,000 brand impressions a month to engaged crypto fans worldwide.
Don't miss out – Find out more today
---