Get Off Zero – Why Bitcoin is the best savings technology ever invented
Mark Yusko is the CEO of Morgan Creek Capital. Mark is one of the most insightful investors and most articulate Bitcoin bulls on the planet. Mark's investment thesis is that the greatest wealth is created by being an early investor in innovation. Making that investment requires believing in something before the majority of people understand it.
The link will open a new window. Click the menu and down arrow to download the file.
Podcasts available on
Guest:
Mark Yusko
Why you should listen:
Mark says that Bitcoin is the most elegant savings technology ever invented. In a world where consumption is emphasized you become a slave to money. In a world where money is working for you, like with Bitcoin, your savings power is strengthened. With Bitcoin back at high prices, anyone who bought Bitcoin any day across the last 11 years, except for 5 days in December 2017, is now in profit. Marks says "What that tells me is that if you're a fiduciary, family office or individual, you don't need to pick a day to buy. It might be easier and less stressful to adopt a dollar cost average strategy. Buy some every day. Or every week. Or every month. Think of Bitcoin as savings technology, so instead of putting all of your money in the bank, put some in the bank, and some into Bitcoin."
Key takeaway:
Mark says it is not too late for people who have not already taken a position in Bitcoin. "Like Churchill said, this is not the end, this is not the beginning of the end, it may perhaps be the end of the beginning," says Mark. "But people haven't missed anything. The fact that we went from 0.003 cents in 2009 to where we are today, at $18k that's not the miracle. The miracle is that we went from 0.003 cents to one dollar and that Bitcoin survived all the attempts to kill it in those early years. The miracle is that Bitcoin found critical mass and it was elegantly constructed so that it could reach critical mass and then the network effects kicked in from there.
Mark says that with prices now close to all time highs, it's important for new investors not to FOMO. "A better idea is to dollar cost average in over time, have some discipline to it. Allocate some % of your portfolio to Bitcoin over time. The younger you are, the higher that % can be. Just remember that concentration makes you rich and diversification keeps you rich. And Bitcoin is one of the great diversifying assets on the planet so adding a small amount to a portfolio can pay great dividends. You have to embrace technological innovation, and that's what Bitcoin is and that is why it is time to "#GetOffZero."
Supporting links:
If you enjoyed the show please subscribe to the Crypto Conversation and give us a 5-star rating and a positive review in whatever podcast app you are using.
---
ADVERTISE WITH BRAVE NEW COIN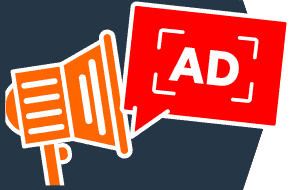 Planning your 2024 crypto-media spend? Brave New Coin's combined website, podcast, newsletters and YouTube channel deliver over 500,000 brand impressions a month to engaged crypto fans worldwide.
Don't miss out – Find out more today
---