Switzerland's Bitcoin Friendly Environment Proves Perfect for Distributed Ledger Technology Startups
[Sandra Tobler](http://www.linkedin.com/in/toblersa) Trade Commissioner of Switzerland Global Enterprise discusses the Swiss Bitcoin Environment with BraveNewCoin

Many internationally known companies from the Bitcoin sector are based in the Zug area. According to the Greater Zurich Area AG, Zug is well known for its commodities trading, but times are changing,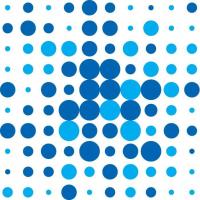 "… in recent years young entrepreneurs and programmers have set out to make Zug a leader in the field of digital finance – cryptocurrencies, to be more precise. New trading markets, new encryption technologies or new digital currencies are being developed. The room for possibilities is huge – Bitcoins are only one option out of many."
There are many internationally recognised crypto companies that are based in the so-called "Crypto Valley".  Xapo has three layers of security protection. The company also provides 100 percent insurance for all bitcoin funds kept in its virtual vault. ShapeShift which offers instant bitcoin to altcoin conversion with an easy to use app with high level of consumer protection.
Ecurex is a trading engine, with financial instruments and information services, with a focus on the speed of their operations, reliability and convenience. Ethereum is a decentralized platform for applications that can run exactly as programmed without fraud, censorship or third-party interference.
Monetas is an app that helps consumers buying goods and services through digital transactions made through its app. Swiss Bitcoin Exchange is a Swiss marketplace where Bitcoin digital currency can be exchanged and traded.
Digital currency companies are spread across the entire country such as sBex, or Metaco from the French part of Switzerland. A wealth of events will also be taking place in the coming weeks. There will be a Cryptocurrency and Blockchain event in Zurich on September 23, 2015 and an International Crypto Finance Tech Conference taking place on November 3, 2015 in Zug.
Sandra Tobler, believes that companies are attracted to Zug specifically as Switzerland is valued for its tradition of international neutrality, national sovereignty and regulatory stability. "They say that Switzerland offers an excellent operating, financial and regulatory environment and consequentially the greatest level of protection for keeping and trading bitcoins," she said.
Tobler has a Master's degree in International Affairs from Geneva with a focus on International Business within the ICT sector.  Tobler is currently working for the Swiss Business Hub US which is based in the Consulate General of Switzerland in San Francisco. Working with Swiss companies on business development activities across the US West coast, she aids US companies by assessing investments in Switzerland. "In addition, I am responsible for the ICT sector within the organization, bringing associations, media, SMEs, startups, corporations and regulators together in order to facilitate internationalization and Swiss-American business exchange in particular."
Tobler advises that Bitcoin is an interesting investment topic for several reasons. "First of all the "new currency" is decentralized and based on a peer-to-peer principle. This implies it is an independent currency regime with cryptographic proof without the need to trust a third party middleman like a central bank. The system is attractive as the blockchain is public and all transactions are fully transparent.  Only the content is encrypted. For example, all transactions can be controlled by any participating party at any time. Still, one negative associated item is the high fluctuation of the value of Bitcoin."
"Bitcoin enables money transactions to many people who currently do not have a bank account. The use of bitcoin reduces transaction costs massively."
In addition,  the subject of microcredits, holds great value to Tobler. Today's financial system cannot support micropayments as it is costly due to transaction costs.  "With Bitcoin, there are no transaction costs like what is seen with credit card companies. Large international corporations are now starting to understand the potential of lower internal transactional costs," said Tobler
"There is a reason why many banks like UBS, Deutsche Bank, Goldman Sachs, Citibank, BNP Paribas, Barclays or Societé Générale run their own bitcoin projects." – Tobler
Tobler explained there is a lot of activity and know-how in Switzerland around service providers of Bitcoin and she is happy to see lively development in Switzerland. "In addition to having a health fintech community connected to Bitcoin, Switzerland has been pioneering growth in the industry."
As far as regulation goes in Switzerland, Tobler explains that the various angles of laws surrounding the use of Bitcoin still need to be fully explored. She advises that bitcoin touches areas of tax law as well as areas of penal law such as cyber security or money laundry. It also needs to be defined in the area of data security including data access TPP or identity theft and data privacy personal profiling, and big data as an example.
In a report dated 25th June 2014, the Swiss Federal Council explained they would refrain from drafting legislation respectively adopting regulation with regards to digital currencies. It refers to existing laws and where contracts, and payments are made in a digital currency, they will be generally enforceable and criminal acts related to Bitcoin can be persecuted.
According to Deloitte Switzerland, due to the fact that Bitcoins are not considered securities as defined by the Swiss Stock Exchange Act this will not be applicable to the trade of digital currencies. "However, depending on the use of Bitcoin in the business operation, the Swiss Banking Act may be relevant and an authorization by the Swiss Financial Market Supervisory Authority may be required. Additionally, specific transactions may be in the scope of the Money Laundering Act," advised Deloitte Switzerland
"Experts do not even agree on whether bitcoin can be considered as full-fledged currency from a legal standpoint. However, if you look at the Swiss legislation, the Swiss Financial Market Supervisory Authority (FINMA) did authorize the bitcoin stock exchange (ECUREX) in May of 2015. This will facilitate the exchange from Swiss Francs to Bitcoin. The new draft of the provision on money laundry will deal with virtual currencies. It will go into effect at the beginning of 2016," said Tobler
In June this year, bitcoin became exempt from Switzerland's Value Added Tax (VAT), which was welcomed news in the Swiss Bitcoin community. In a press release Niklas Nikolajsen, CEO of Bitcoin Suisse AG, commented, "This is excellent news for Bitcoin in Switzerland as it provides the legal certainty we need to professionally operate our business."
Tobler sees that Switzerland has the chance to be at the forefront of innovation in financial services. "We have the rare combination of being an internationally recognized finance center paired with a lot of innovation and know-how in ICT. I hope in five years' time, we will have an even more vibrant internationally recognized start-up ecosystem around Fintech closely interplaying with the banking sector, independent players from the telco, retail and other areas."
---
ADVERTISE WITH BRAVE NEW COIN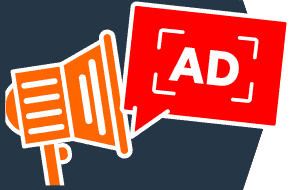 Planning your 2024 crypto-media spend? Brave New Coin's combined website, podcast, newsletters and YouTube channel deliver over 500,000 brand impressions a month to engaged crypto fans worldwide.
Don't miss out – Find out more today
---