Building a Bridge for Brands: Inside Bastion's Vision for a Seamless Web2-to-Web3 Transition
The jump from Web2 to Web3, is one that more brands and enterprises are exploring every day. More than just a simple advancement in operational efficiency, it signifies a paradigm shift in how businesses and users interact online.
Web3 is a catch-all term used to describe a new vision for the World Wide Web which gives power back to users in the form of ownership.
In Web2, the current form of the Internet, there is an exchange of assets between users and companies. If a user creates or earns assets within a game or social media platform, these assets are tied to an account that is owned by a centralized entity that has created the platform. If the centralized entity shuts down or closes, then the users lose access to their assets which they never owned in the first place.
Web3 is designed to enable direct ownership of assets through fungible and Non-Fungible digital assets. Web3 shifts the paradigm because users own their assets outside of the apps they are created within. These assets can also have multiple utilities and have few restrictions. For example, created content can be resold multiple times or be used as collateral for financing.
As enterprises grapple with this transition, solutions that offer a seamless bridge between the familiar and the revolutionary are in high demand. Today, we dive deep into a conversation with the minds behind Bastion, co-founders Nass Eddequiouaq and Riyaz Faizullabhoy. Bastion is building products to allow companies to seamlessly integrate Web3 infrastructure into enterprise technologies through a compliant, white-label platform. This will allow them to integrate Web3 into their sales platforms.
Bastion's mission is to redefine the way enterprises integrate Web3, and in this interview, we uncover the intricacies of their approach, their vision for the future, and the challenges and opportunities that lie ahead.
The Interview:
How would you explain Bastion's mission to someone unfamiliar with web3 technology?
Bastion's mission is to enable enterprise businesses to onboard their user base into a global, digital world where paying, playing, connecting, and shopping are accessible, seamless, transparent, and safe.
With Bastion's product suite, enterprise organizations can now offer the next generation of on-chain and off-chain products via our powerful API and cutting-edge technology stack, unlocking the full potential of digital interactions for everyone.
What does the Bastion experience look like for a shopper?
The beauty of Bastion's API is that the brand maintains full control of the experience for its users. In this case, a shopper may not even know they are using blockchain, let alone Bastion. We leave it up to the business to decide how much they want to communicate about the backend to their user if anything at all.
Everyone is tired of complicated crypto wallets, siloed payment platforms, and expensive transactions. We see Bastion as an opportunity for companies to provide their customers with the benefits of web3 while maintaining the familiar web2 experiences their users expect.
Bridging/onboarding Web2 has been a long-standing puzzle to solve for Web3. What was the inspiration?
Over the last few years, we have watched large consumer brands build innovative and exciting experiences on the blockchain, we are delighted that they see the benefits blockchain can offer their business and their users. Unfortunately many found themselves frustrated by incomplete backend infrastructure, inefficiencies in cost and scalability, and a lack of experienced service providers needed to effectively build the frictionless products their users are accustomed to.
Kering, the luxury holding company that owns brands like Gucci and Balenciaga, has an entire team dedicated to Web3. Crypto is accepted in Balenciaga and Gucci stores through a partnership with crypto payment processor Bitpay. Grégory Boutté, Chief Client and Digital Officer at Kering has hinted that much more is coming.
Despite this, businesses continue to express interest in leveraging digital assets to create amazing consumer experiences, deepen loyalty, and improve business outcomes.
We felt uniquely positioned to support them as we have been building safe, secure, scalable, and end-user-friendly infrastructure throughout our careers at Docker, Anchorage, Facebook, and even a16z. Building products that not only enable exceptional user experiences but also deliver on the backend is right in our wheelhouse and is ultimately what we are building with Bastion.
Can you explain the proprietary routing system in a little bit more detail, perhaps a simple step-by-step of operations?
We built Bastion with the underlying idea that not every interaction needs to be on-chain. We believe that the future of enterprise adoption of web3 requires a more intelligent system that chooses the fastest and cheapest route, whether on-chain or off-chain, to seamlessly power the frictionless experiences their customers demand.
This frictionless experience starts with a white-labeled custodial wallet API, inclusive of private key storage, so brands can breathe easy knowing their customers' assets are safe, secure, compliant, and recoverable at any time.
Our custodial wallet solution is also what allows enterprise organizations to unlock access to the Smart Transaction Routing system – the core orchestration layer in which we enable user actions.
When a shopper takes an action on an e-commerce website, for example, the Smart Transaction Routing system will do two things: 1) automatically discern whether the user action needs to occur on or off-chain at the time of the action and 2) continually review actions to ensure the ones that need to be on-chain will get there in the most economically efficient way.
Actions that do not need to be on-chain will be instantly routed via our proprietary infrastructure, incurring absolutely no gas fee to the brand or their customer. For actions that do involve the blockchain, our custodial system will sign transactions on behalf of the end-user and sponsor the cost of gas on behalf of the brand so that users do not need to worry about managing gas fees associated with blockchain transactions. With this model, we are essentially turning blockchain into the settlement layer for off-platform user interactions.
Together, we believe these two products working hand-in-hand deliver the most optimal user experience, and cost-savings, for companies and their customers.
The concept of off-chain computations to allow for more efficient transaction scaling will be familiar to the crypto-centric aware of layer 2 solutions that are designed to scale base layer blockchains like Bitcoin and Ethereum.
How do you ensure the security and privacy of users and enterprises, given that Bastion manages private keys on behalf of users?
The Bastion team has previously built several of the most secure key management systems in the industry including highly regulated products such as: institutional custody product at Anchorage, wallet infrastructure at Meta for the Diem blockchain (fka Libra), large crypto trading systems at Paradigm, and core infrastructure at Zero Hash.
Based on this past expertise, Bastion leverages best-in-class methods for the creation and management of private keys, including specialized secure hardware. Private keys never leave the secure hardware's environment, are never exposed to Bastion employees, and can only be used to sign data if our customers request it.
Additionally, securing the circumstances under which wallet keys can be used is as crucial as securing the wallet keys themselves. Because of this, we designed Bastion's system to run access authorization verification in secure hardware. Without the proper authorizations, the system will not sign with the keys.
Product and Service Offerings:
How does Bastion's custodial wallet model bridge the divide between fostering a sense of ownership for users and ensuring a smooth user experience? How much do brands/merchants and end users actually interact with crypto during the Bastion?
We started by ensuring end-users maintain control over their respective keys by way of our API, where all key accesses and API calls must be authenticated by the brand or organization that owns the interaction. What this means is Bastion won't access user keys without authorized and authenticated intent.
Additionally, should a savvy user choose to offboard from Bastion, they can do so at any time by exporting their keys through our secure, authenticated process.
Finally, we balance ownership with experience by abstracting away complexities, such as long wait times and high transaction fees typically associated with web3, enabling businesses to deliver experiences to their users as if it was built on a web2 technology stack.
Do merchants/ end users hold crypto? Is there a possibility for a return on accumulated holdings?
We view ourselves as the enabler for our customers. What this means is, our API allows businesses and enterprises to build the experience they would like to have for their end-user.
How do the analytics offered by Bastion comply with regulations and user privacy concerns? (Given tracking Consumer behavior tracking can be seen as an invasion of privacy)
Bastion only collects user account or wallet information with consent, and complies with local privacy laws in the jurisdiction it operates, where applicable, to ensure user data is kept safe while enabling customers to analyze product-wide insights. Bastion's Privacy Policy details all usage of data across the platform: https://www.bastion.com/privacy-policy
Market and Future Prospects:
Where do you see the most significant challenges in getting enterprises to adopt web3 technologies and how does Bastion aim to overcome these challenges?
The most significant challenge in web3 adoption up until this point has been the lack of comprehensive solutions that integrate with a business's existing technology stack. Today's web3 infrastructure providers offer solutions that operate independently of, rather than in concert with, legacy tech stacks. What this means is the brands and businesses that are excited to build in web3 are forced to piecemeal or build multiple solutions in-house.
Additionally, the current solutions landscape focuses solely on wallets and onboarding but fails to deliver a comprehensive platform that enables businesses to not only onboard new users seamlessly but also retain and engage them long-term.
Bastion is a fresh take on the future of interactions powered by web3 infrastructure, with the seamless user experience of web2. By reducing the burden of on-chain complexities for users, while providing off-chain value back to businesses, we aim to be the ultimate orchestration layer for traditional enterprise building in web3.
Rather than force companies to adopt a new tech stack, or rely exclusively on the blockchain to deliver user experiences we know it cannot, we developed a comprehensive product that integrates into existing technology so businesses can focus on developing experiences that are seamless, fast, and way more fun.
With $25M in seed financing, what immediate plans do you have in store for scaling Bastion's operations and diversifying its product offerings?
This funding will be used to scale Bastion's operations, recruit top engineering talent, and secure additional licensing to further diversify our product offerings.
How do you see the evolution of the web3 ecosystem in the next 5 years, and where does Bastion fit into that landscape?
We see Bastion as a key piece of the ecosystem necessary for building the future landscape.
Right now, the web3 conversation remains focused solely on the benefits to the end user – selling points like increased ownership, autonomy, and community come to mind.
However, no one is talking about how web3 tools, like wallets, can uniquely solve the problems businesses have in their web2 operations today. Take the cookie problem, for example. Third-party cookies are going away in late 2024, meaning that they will lose access to the data they use to market to, connect with, and build for their consumer base.
We see custodial wallets as a robust solution to the cookie problem and believe that they are one of the most overlooked opportunities for businesses not currently building in web3. What we are doing with Bastion is building our platform and custodial wallets with the intention to become the new browser cookie for brands and businesses.
Bastion wallets, combined with our Smart Transaction Routing, will enable companies to rebuild business-critical touchpoints with users, at both point of purchase and post-primary moments in time. This will allow businesses and brands to generate holistic views of their customer, continue building robust products, and re-engage their audiences, while still offering end-users the benefits of web3 limitless experiences and broader reach.
Personal Insights:
Can you tell us a little bit about your journey and how it perhaps led to the creation of Bastion?
We loved our time at a16z as it provided insights and exposure to diverse verticals across web3 and the technology industry at large. During our time there, we refined our existing thesis on the future of web3 experiences and, time and time again, received validation that there was an industry gap begging to be filled – a Whitelabel solution to seamlessly integrate enterprise businesses into the web3 world without sacrificing security, scalability, or user experience.
At this time, we had been working together for nearly a decade and always knew we wanted to build something together that not only leveraged our expertise but also genuinely solved a problem for brands and businesses big and small. Once we identified the unmet need for better web3 infrastructure providers in the enterprise solutions market, and the opportunity to build something more secure and scalable than what was currently available, we knew it was time to take the leap and start Bastion.
We felt uniquely positioned to fill this gap as we've been building safe, secure, and globally scalable infrastructure throughout our careers at Docker, Anchorage, Facebook, and even at a16z. Security infrastructure that enables enterprises to pursue their business vision with confidence is right in our wheelhouse and that is ultimately what we are building with Bastion.
Given your experience at a16z crypto, what key lessons or insights have you brought to Bastion?
The a16z portfolio has incredible founders, products, and engineering teams – we were privileged to have met so many of them and were consistently impressed with them all equally. It's evident from the strength and product focus of the portfolio and its seasoned founders that web3 is here to stay.
Blockchain and web3 are nascent but rapidly evolving fields. Given your experience at a venture firm, looking at a broad range of blockchain ventures, I am sure you're still plugged into the latest trends and technologies, and how does that feed into Bastion's development?
Our role is to be a trusted partner to our customers, so we are always working to stay ahead of the latest developments. We are constantly reviewing new technologies and determining they might be applied to solve our customers' challenges or help them continually optimize and improve the end-user experience.
Looking back, is there something you wish you had known before launching Bastion?
Each step in our journey towards founding Bastion has been a unique learning experience. Now that Bastion is officially launched we are only looking forward to assisting enterprises in their exploration of web3.
Closing:
As we wrap up, what is the one message or takeaway you'd like to share with enterprises or individuals hesitant about transitioning into the web3 space?
With Bastion, implementing web3 use cases for enterprise end users is now seamless, easy, and most importantly, valuable to products and businesses. There are so many efficiencies and benefits that come with web3 use cases that will enable a superior end-user experience and translate to real value for our customers.
---
ADVERTISE WITH BRAVE NEW COIN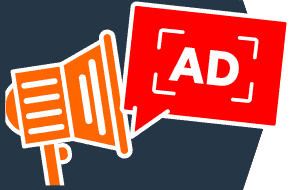 Planning your 2024 crypto-media spend? Brave New Coin's combined website, podcast, newsletters and YouTube channel deliver over 500,000 brand impressions a month to engaged crypto fans worldwide.
Don't miss out – Find out more today
---