Cubist – Solving Key Management
Riad Wahby is the CEO and co-founder at Cubist, a company focused on key management solutions for Web3. Riad shares his academic background in electrical engineering and how he transitioned into computer science, particularly zero-knowledge proofs. Cubist was founded after the team identified the problem of key security as a major challenge in Web3 applications.
The link will open a new window. Click the menu and down arrow to download the file.
Podcasts available on
Why you should listen
Cubist began as a developer of hardware-backed, non-custodial key storage and signing infrastructure that enables institutional blockchain staking providers to protect staking keys and secure withdrawals.
The company was started by Wahby, his co-founder, former fintech COO and fraud prevention expert Ann Stefan, and two other Computer Science and Engineering professors from Carnegie Mellon and UC San Diego.
Cubist has just launched a first-of-its-kind Wallet-as-a-Service platform called CubeSigner to support everything from loyalty programs to market makers to games to custody platforms across virtually every chain.
The WaaS solution is differentiated in that applications can request signatures through revocable signing sessions via simple API calls, and then the WaaS signs from within secure hardware. As a result, keys are constantly safe because users can't accidentally leak keys and attackers can't steal keys.
CubeSigner is designed to solve the trade-off between convenience/usability and security when it comes to managing keys.
Supporting links
If you enjoyed the show please subscribe to the Crypto Conversation and give us a 5-star rating and a positive review in whatever podcast app you are using.
---
---
ADVERTISE WITH BRAVE NEW COIN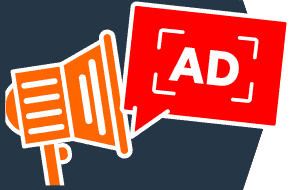 Planning your 2024 crypto-media spend? Brave New Coin's combined website, podcast, newsletters and YouTube channel deliver over 500,000 brand impressions a month to engaged crypto fans worldwide.
Don't miss out – Find out more today
---