Huddle01 – The Decentralized Communication Network
Ayush Ranjan is the Co-Founder and CEO at Huddle01, whose mission is to democratize WebRTC and make it more private, secure, and scalable.
The link will open a new window. Click the menu and down arrow to download the file.
Podcasts available on
Why you should listen
Huddle01 is building a decentralized real-time communication network. Developers can leverage their suite of developer-friendly SDKs to enable powerful audio/video experiences on your app with just a quick plug in.
Ayush talks about privacy concerns with video communication platforms like Zoom and how that led him to create Huddle01, a peer-to-peer video calling platform with added layers of security and scalability. Ayush explains how WebRTC works and its evolution from peer-to-peer to server-based communication. He highlights the challenges of centralization, such as lack of content encryption and latency issues caused by distant servers.
Ayush discusses the concept of a people-powered communication network, where individuals can become nodes and power calls without relying on centralized servers. This leads to increased privacy, reduced latency, and the creation of a new bottom-up economy. Ayush also highlights features of Huddle01 that differentiate it from platforms like Zoom, such as seamless integration with popular streaming sites, enhanced privacy options, crypto primitives for avatars, and cheaper call recordings using filecoin storage. Andy acknowledges the importance of building user-friendly platforms regardless of users' familiarity with web3 technology. The conversation then shifts to the concept of "DePIN," which refers to leveraging blockchain technology for decentralized physical infrastructures. Examples include Helium's approach to creating a decentralized 5G mobile network and Filecoin's role in enabling individuals to become storage providers. The discussion concludes by emphasizing the need for more affordable communication infrastructure in order to reduce costs currently associated with centralized systems.
Ayush describes the different layers of Huddle01, including the app layer for consumers, the SDK layer for developers, and the protocol layer for miners and validators. Ayush envisions a future where Huddle powers all communication platforms, making calls more immersive and solving global problems more effectively. Looking ahead, Ayush sees a utopian future where humans explore outer space and achieve higher levels of energy consumption through advanced infrastructure systems like Dyson Spheres.
Supporting links
If you enjoyed the show please subscribe to the Crypto Conversation and give us a 5-star rating and a positive review in whatever podcast app you are using.
---
—
---
ADVERTISE WITH BRAVE NEW COIN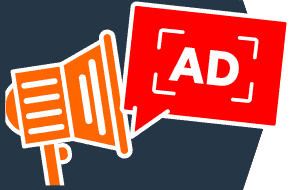 Planning your 2024 crypto-media spend? Brave New Coin's combined website, podcast, newsletters and YouTube channel deliver over 500,000 brand impressions a month to engaged crypto fans worldwide.
Don't miss out – Find out more today
---