Crypto 'Mom' Hester Peirce Slams SEC for Stoner Cats Actions
SEC commissioner Hester Pierce has come out against her own agency for its heavy-handed approach to crypto enforcement, which she says is unjustified and is stifling innovation
In a rare move, two SEC Commissioners have publicly expressed disagreement with the agency's recent enforcement actions concerning non-fungible tokens (NFTs) and the Stoner Cats project. Hester Peirce and Mark Uyeda argue that the SEC's application of the Howey investment contract analysis to NFTs is overly broad and stifles creativity.
A Call for Clear Guidelines
The Commissioners emphasized the need for clear guidelines to help artists and creators understand how securities laws apply to NFTs. "Artists of all kinds have long struggled to support themselves, and NFTs offer a potentially viable way for them to monetize their talents," they said. They added that the mere involvement of money does not automatically transform NFTs into securities.
The Stoner Cats Case
The Commissioners dissent relates to the Stoner Cats case, which is a series of animated short films featuring celebrity voices such as Mila Kunis, Ashton Kutcher, and Vitalik Buterin, the creator of Ethereum. The project also involved the sale of NFTs, which are digital collectibles that can be used to access the episodes. 10,320 NFTs were sold for ether valued at $8.2 million to fund an animated series. The NFTs granted buyers exclusive access to the series, an online community, and future entertainment content.
Pierce and Uyeda argue that this was a form of fan crowdfunding, a common practice in the entertainment industry. Drawing a parallel to Star Wars collectibles sold in the 1970s, they questioned whether those would also be considered securities under the SEC's current analysis. "The Stoner Cats NFT purchasers received what they paid for—a still image of a character from the series, access to all six episodes, and the excitement of being part of a popular phenomenon," they said. "Using the analysis of today's enforcement action, the SEC should have parachuted in to save those kids from Star Wars mania."
Implications for the Creative Community
The Commissioners warned that the SEC's current approach could have chilling effects on the creative community. "Rather than arbitrarily bringing enforcement actions against NFT projects, we ought to lay out some clear guidelines," they stated. The Commissioner also expressed concern that the SEC's actions contribute to legal ambiguity, discouraging content creators from exploring innovative ways to engage with their fan base.
A Plea for Balanced Regulation
While acknowledging that NFT creators are not exempt from securities laws, the Commissioners urged the SEC to exercise caution. "In applying the securities laws in this space, the Commission must take care to preserve the ability of artists to sell their work, build a fan base, and involve that fan base in future creative endeavors," they said.
---
ADVERTISE WITH BRAVE NEW COIN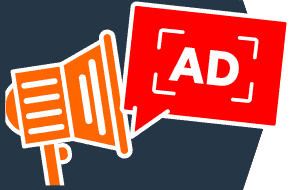 Planning your 2024 crypto-media spend? Brave New Coin's combined website, podcast, newsletters and YouTube channel deliver over 500,000 brand impressions a month to engaged crypto fans worldwide.
Don't miss out – Find out more today
---