Sui – Building the stack for the next billion users
Evan Cheng is the Co-Founder and CEO at Mysten Labs building Sui, an innovative, decentralized Layer 1 blockchain that redefines asset ownership. Evan previously spent time at Apple and Meta.
The link will open a new window. Click the menu and down arrow to download the file.
Podcasts available on
Why you should listen
Sui aims to make Sui the most accessible smart contract platform, empowering developers to create great user experiences in web3.
To usher in the next billion users, Sui empowers developers with various tools to take advantage of the power of the Sui blockchain. The Sui Development Kit (SDK) will enable developers to build without boundaries. Sui is a smart contract platform maintained by a permissionless set of validators that play a role similar to validators or miners in other blockchain systems.
Sui offers scalability and unprecedented low-latency for simple use cases. Sui makes most transactions processable in parallel. This better utilizes processing resources and offers the option to increase throughput by adding more resources. Sui forgoes consensus to instead use simpler and lower-latency primitives for simple use cases, such as payment transactions and asset transfers. This is unprecedented in the blockchain world and enables a number of new latency-sensitive distributed applications ranging from gaming to retail payment at physical points of sale.
Supporting links
If you enjoyed the show please subscribe to the Crypto Conversation and give us a 5-star rating and a positive review in whatever podcast app you are using.
---
---
---
ADVERTISE WITH BRAVE NEW COIN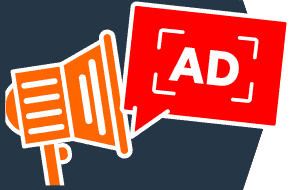 Planning your 2024 crypto-media spend? Brave New Coin's combined website, podcast, newsletters and YouTube channel deliver over 500,000 brand impressions a month to engaged crypto fans worldwide.
Don't miss out – Find out more today
---